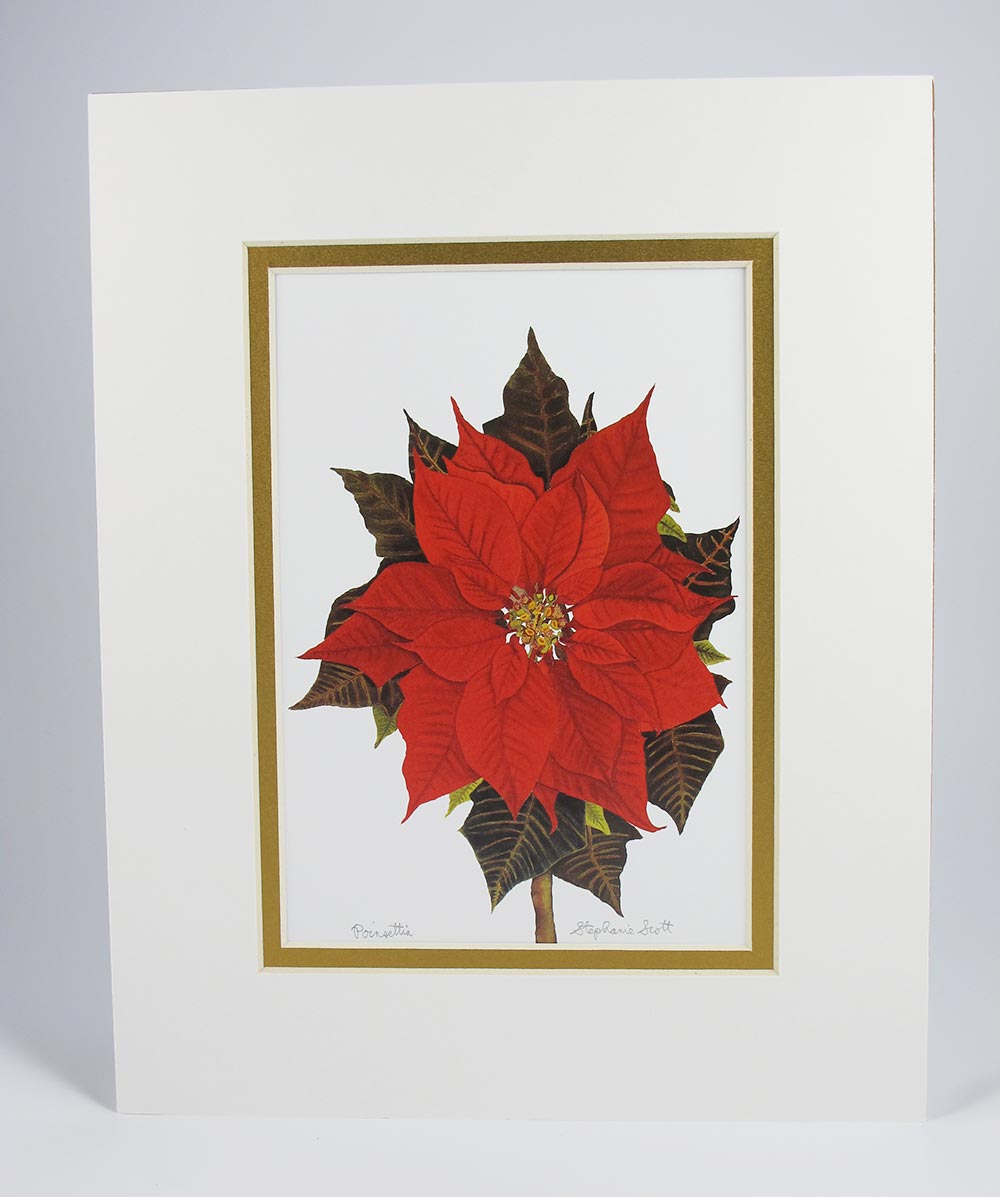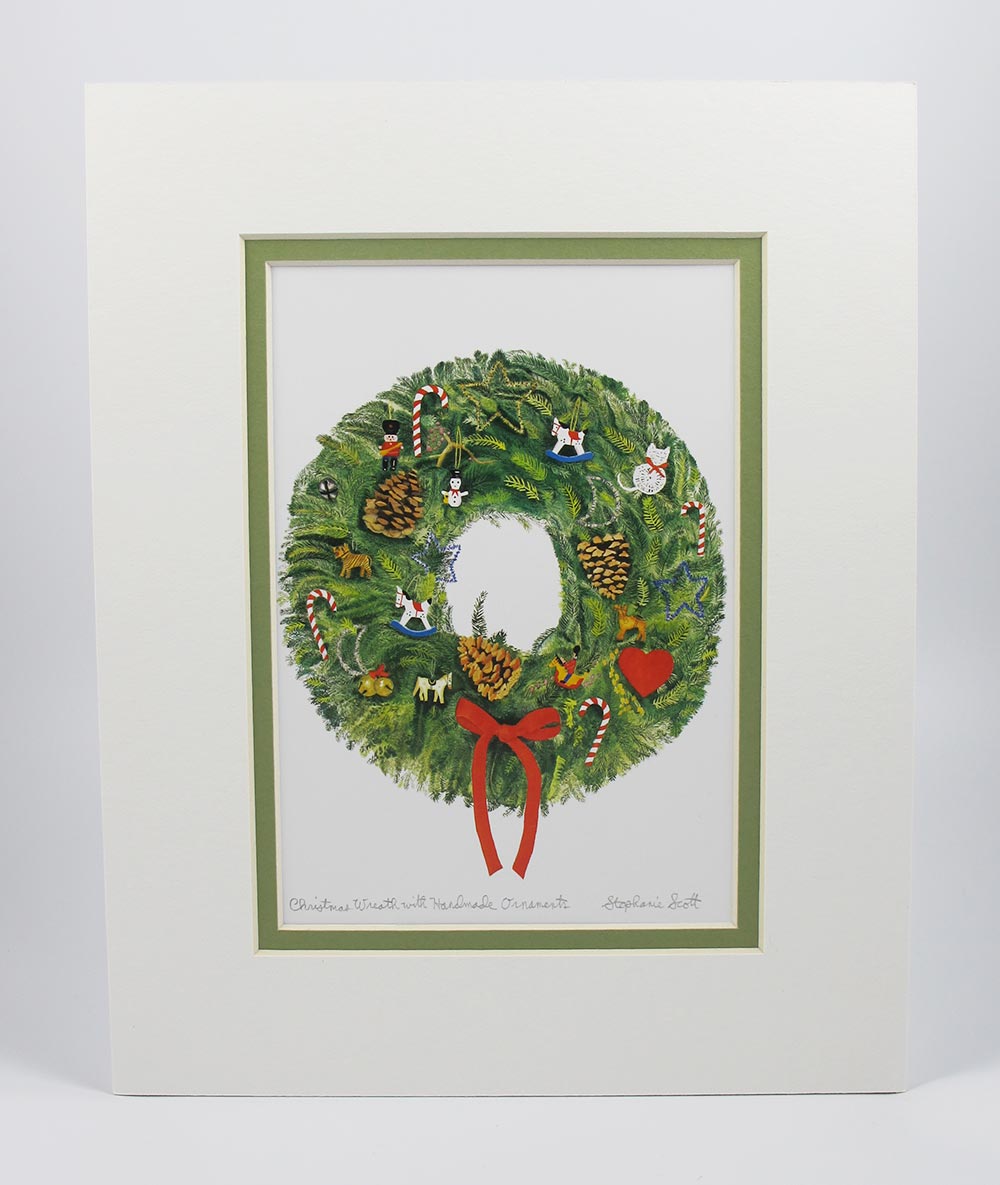 Stephanie's beautiful, highly detailed, reproductions of her original paintings, in a very high quality, made in the USA, double matted print.
Your print is protected
Enclosed in a very clear, removable plastic casing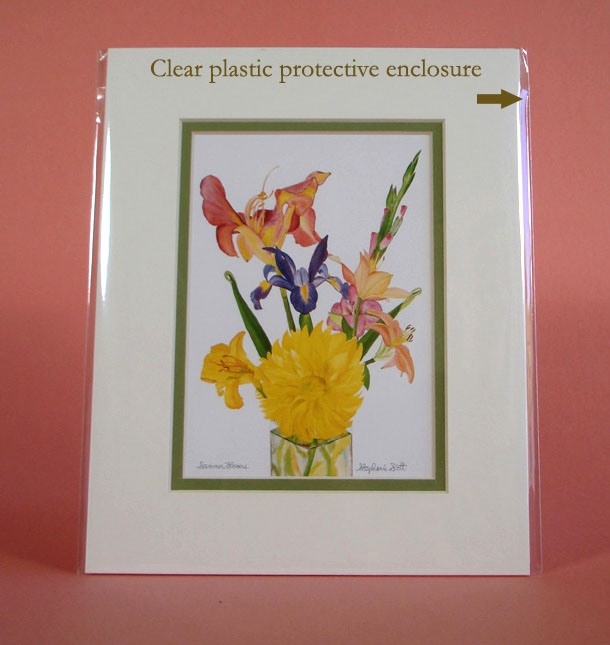 Stephanie's special design feature
An attached self-easel, that makes the print free-standing and easy to display without needing to be framed.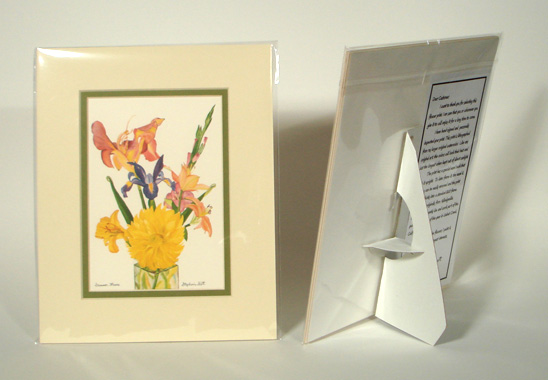 Or it can easily be put into a frame. Your print is sized to fit perfectly into a standard frame. You can even pick up a nice frame in your local drug store for only a few dollars drop your print into it.
Each print is and signed and titled by the artist, Stephanie Scott
This is important because she has inspected it and it meets her approval to be sent to you
Stephanie has added her personal touch and an additional value to your print.
Outer mats have two color choices:
White and Cream.
These colors match the color of the paper the flower is printed on.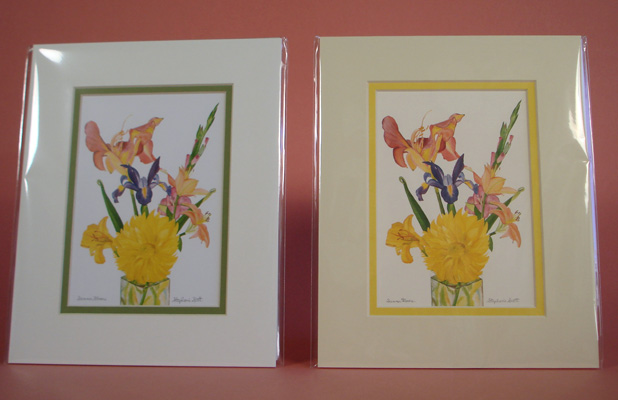 Inner mats come in a variety of color choices.
The flowers and inner/outermat color combinations have been carefully selected by Stephanie.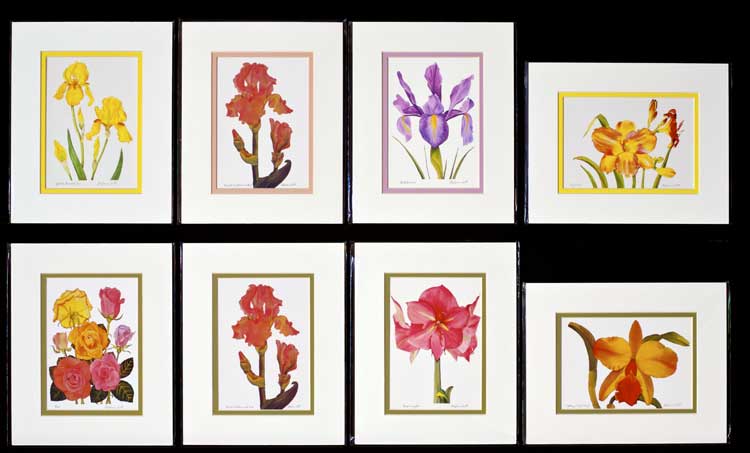 Special offer
Free Set of Matching Notecards with your print
Enjoy print for the holidays or all year.
Enjoy sending matching holiday cards
Enjoy sending matching holiday ribbon tied packs
Prints are double bevel matted - colors  selected by Stephanie
Signed and titled by the artist, Stephanie
Means each print is check personally by Stephanie
Printed and assembled here in the USA
Come with self standing easel so it can be immediately displayed on a table or shelf.
You will also get matching note cards and envelopes which you can send during the holidays. Enjoy knowing the recipients of your cards are getting the same beautiful holiday flower you have in your home.