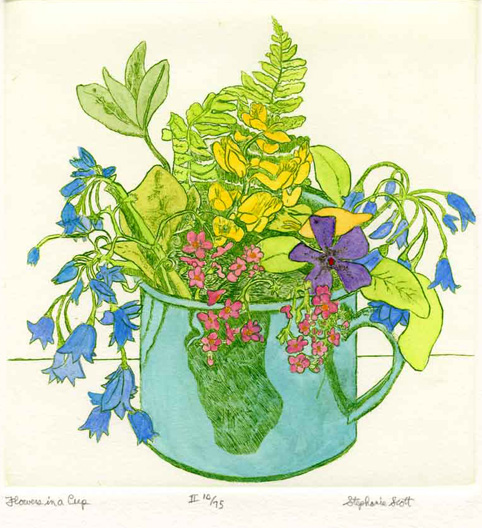 Flowers in a Cup – Hand Colored
Etching and Engraving.
Plate size 6 1/2  x  6 1/4 inches.
Sheet size app. 10  x  9 3/8 inches.
Signed in pencil.
Printed by the artist.
Edition of 75 printed in green ink and hand-painted with watercolor.
Description
This etching was drawn from flowers I picked and arranged.