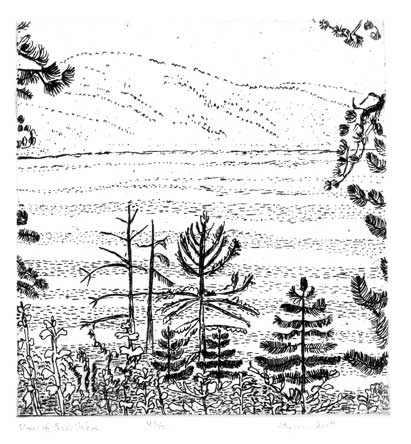 View of Lake Tahoe
Etching and Engraving.
Plate size 5 1/4  x  4 7/8 inches.
Sheet size app. 8 1/2  x  8 1/4 inches.
Edition of 125.
Signed in pencil.
Printed by the artist.
Description
I drew this from a fire look-out area which had beautiful views above Lake Tahoe in Northern California.