Available in Twenty Different Flower Designs. Scroll Down To See Them.

These notecards are reproduction of my orginal watercolor paintings.
You have a choice of paper for the cards: white or cream. White is brighter, cream is softer and more old-fashioned looking. They both are beautiful.
The flowers are printed on 10 pt. high quality paper. The inside of the card has an uncoated surface which makes it very pleasant to write on and does not easily smear.
The cards are a pleasure to look at and hold.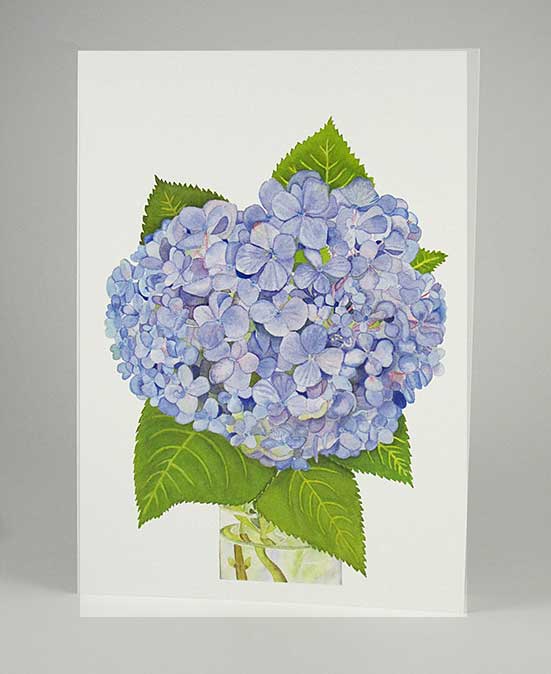 White Paper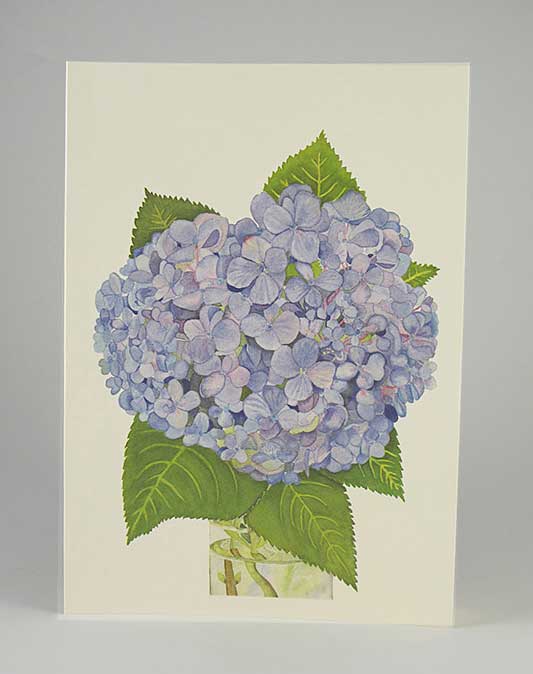 Cream Paper
Notecards come individually sleeved in a protective crystal clear cover.
Every card has an insert with a story of the original painting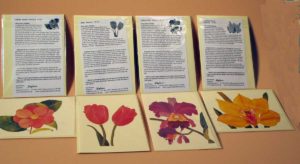 Standard size notecards
Folded to 5″ x 7″
Provided with high quality envelopes
My cards are reproductions of my original watercolors.  Great attention to accuracy has been given to make sure the cards look like the original. Colors consist of hue, saturation and vibrance. Care for details that every line in each  image can be seen has been taken. The paper stock I use has been specially chosen to produce the best reporduction as well as to write on. I print my cards with a fine art lithography who prints museum quality reproductions. Here are a few pictures of me in his shop along with a video of the six station press and senior pressman.
You can be assured you are getting beautiful cards which have been produced with attention to quality and a love for detail
*Printed in the USA using environmentally friendly goods and services.
Printing the Flower Cards at my museum quality printing company.
Twenty Floral Designs
Available in White and Cream Paper Stock
Buy single cards or have fun and mix and match them for a quantity discount!