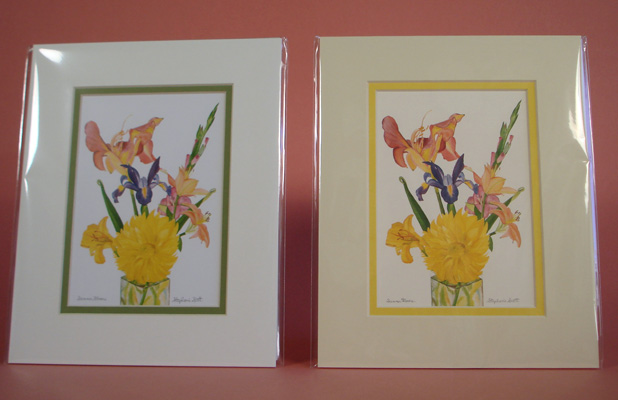 Outer mats have two color choices:
White and Cream.
These colors match the color of the paper the flower is printed on.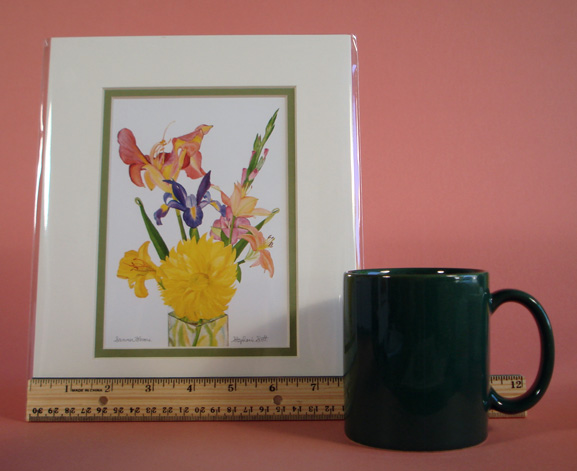 Mat Size: 8″ x 10″
Ruler and cup included
to give size perspective.
Our own  special design feature
An attached self-easel, that makes the print free-standing and easy to display without needing to be framed.
Mat is a standard size
8″ x 10″ so that you can easily and economically frame the piece.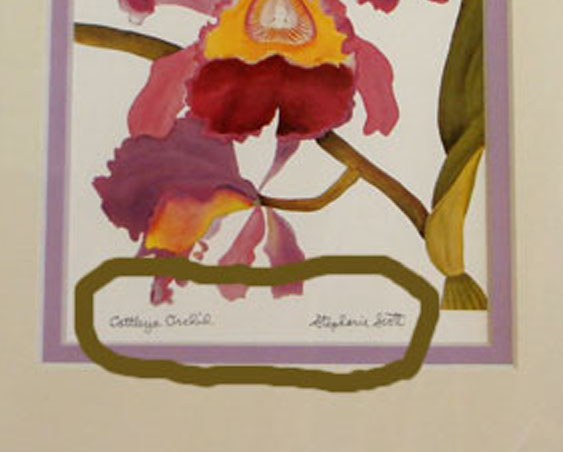 Hand signed & titled by Stephanie
This is important because she has inspected it and it meets her approval to be sent to you.
She has also added her personal touch and an additional value to your print.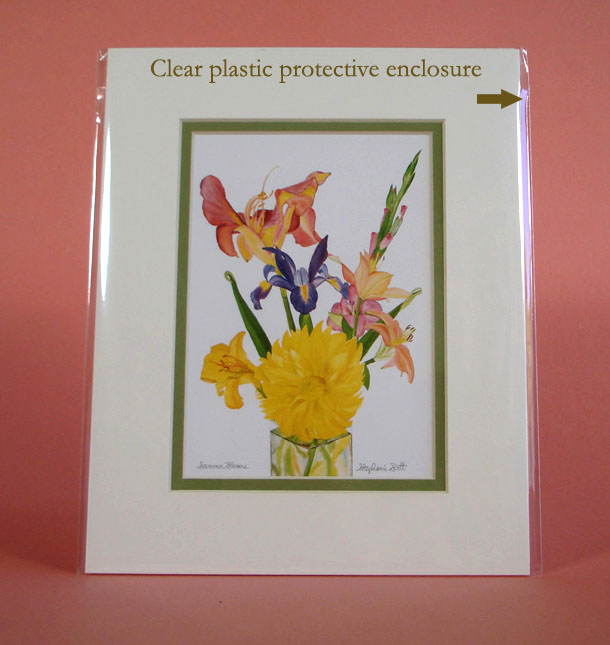 Print is protected
Enclosed in a very clear, removable plastic casing